The Waking Flame DLC is the third part of the Gates of Oblivion year long storyline in ESO (Elder Scrolls Online). The Waking Flame DLC includes two new dungeons, new sets and more. The schemes of the Prince of Destruction were not thwarted during the events of The Elder Scrolls Online: Blackwood, only delayed, and his influence and power grows stronger in The Elder Scrolls Online: Waking Flame DLC game pack.


Two New Dungeons
New Sets
Quality of Life Improvements

The two dungeons in the Waking Flame DLC will both have normal and veteran mode difficulties. Like always, each dungeon in the Waking Flame DLC will have 3 five piece sets and one monster set. In addition to that, there will also be 3 new PVP sets available in Cyrodiil.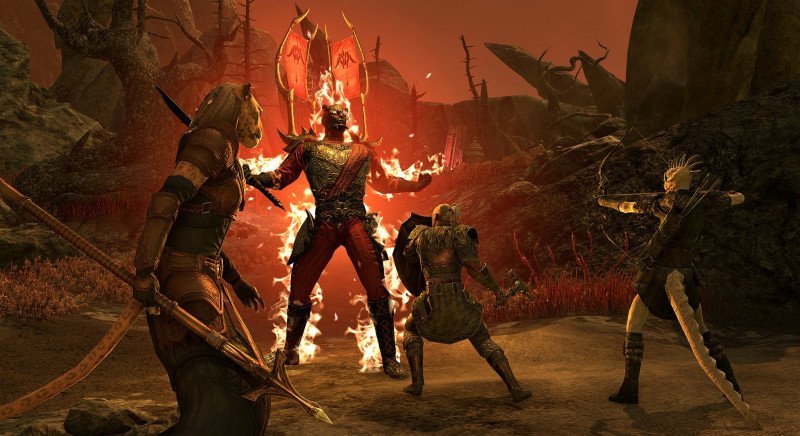 Zones within Waking Flame:
Waking Flame added 99 furniture pieces to the game. Click here to view them!