ESO High Isle Preview - What's Coming in the New Expansion?
By Andrew | 14 Apr 2022 | Share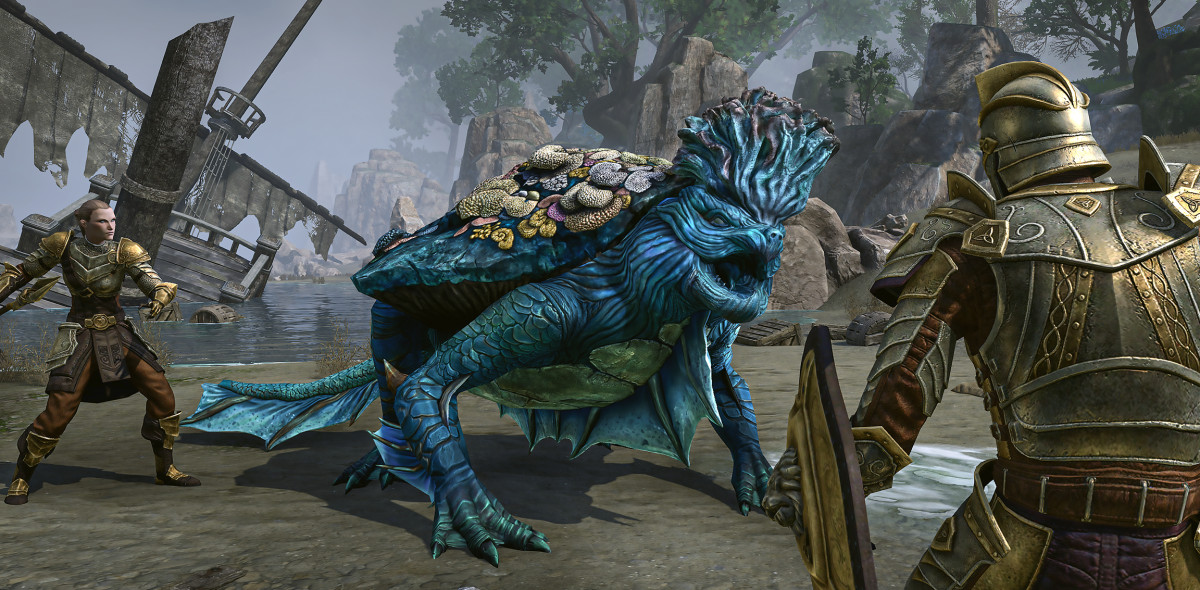 The
High Isle
chapter for ESO (Elder Scrolls Online) will be released this June.
We have had early access to the chapter on a preview server, and we are now able to share with you all of the new features that will be coming to the game.
Huge New Zone to Explore
The new High Isle Chapter will include the
High Isle
zone, complete with towns, delves, public dungeons and more. While High Isle may look small on the map of Tamriel, it is actually a very large playable area, comparable to other zones from expansions, such as
Northern Elsweyr
and
Blackwood
.
The zone is split into the two main islands that make up the Systres Archipelago, the largest of which is High Isle in the south - an affluent region home to many rich
Breton
noble families and knights.
This is in stark contrast to the northernmost island of Amenos, a dangerous jungle. Amenos is essentially a prison island, dominated by various gangs of prisoners and pirates.
There are also a couple of smaller islands in the Archipelago.
New Storyline and Quests on High Isle
The High Isle expansion kicks off the new Legacy of the Bretons storyline. You begin your adventures in the port city of Gonfalon Bay.

Players will uncover a plot by the secretive Ascendant Order, a knightly order with unknown motives who are threatening to unhinge peace talks to end the Three-Banners War between the Daggerfall Covenant, Ebonheart Pact and Aldmeri Dominion.
New Collectible Card Game - Tales of Tribute
In Gonfalon bay, you can speak to Bragas outside the Gonfalon Gaming Hall to get started on your Tales of Tribute Journey.
After a tutorial game, you will be given some card decks to use and you will then be able to challenge some NPCs to games.
You can also challenge other players, in either unranked or ranked games. Ranked games give you a chance to get onto the leaderboards for extra rewards! Winning tribute games also gives you rewards in your mailbox.
New World Events in High Isle - Volcanic Vents
There are a number of Volcanic Vents on High Isle and Amenos. These will periodically begin churning out all manner of fire daedra and monsters. Help the local Stonelore druids to close these vents by defeating the monsters to buy them time to work their magic.
You will of course receive some loot for completing these events and there are some achievements tied to them too. The Volcanic Vents are quite similar in scope and difficulty to the Harrowstorms in
Western Skyrim
.
Two New Companions in High Isle
In
High Isle
you can meet Ember, a chaotic and mischievous
Khajiit
sorcerer, and Isobel Veloise, a stalwart
Breton
knight.
Both of these can be recruited as companions after you complete the quests associated with them. Companions are customizable - you can alter their skill bar, outfit and select one of your mounts for them to use. They can react positively or negatively to your actions.
New Trial, Dreasdail Reef, in High Isle
A new 12-player trial, complete with new bosses, new item sets, and achievements. As usual, the trial can be played in normal or veteran difficulty, and the bosses have an optional hardmode for seasoned players looking for a challenge.
Strike back at the Dreadsail pirates who have been plaguing the Systres Archipelago from their dangerous island hideaway.
New Item Sets in High Isle
On
High Isle
you can find various crafted and overland sets to play around with:
Overland Sets:
Blessing of High Isle - When you are healed while in combat, increase your weapon and spell damage for 5 seconds.
Steadfast's Mettle - While you have a food buff active, reduce the cost of your core combat abilities by 25%.
Systres' Scowl - When you bash an enemy, place Systres' Scowl on them for 15 seconds. When hit by a light attack, a target with Systres' Scowl takes 1790 frost damage, up to once per second.
Crafted Sets:
Order's Wrath - Increases your critical damage and critical healing by 8%.
Serpent's Disdain - Increases the duration of status effects you apply by 16 seconds.
Druid's Braid - This is a highly unusual set that has 12 item bonuses meaning you need to put it on all of your item slots to gain the full effect. The set basically just gives you a lot of extra max health, magicka and stamina.
Trial sets (perfected versions of these sets are available from the Veteran version of Dreadsail Reef):
New Mythic Items in High Isle
The Antiquities system is also getting five new Mythic items for you to find in High Isle:





Note that it's possible some of these sets and mythics will be changed before High Isle releases on the live server.


You can find more information about High Isle on our High Isle Overview page.



We hope you enjoyed this preview of the

High Isle

expansion, coming on 6th June 2022. ESO (Elder Scrolls Online) is a massively multiplayer online game developed by Zenimax Online Studios.