Firesong will be the Q4 DLC for The Elder Scrolls Online in 2022, releasing on 1st November on PC/Mac and November 15th on consoles. The DLC will take place in a new zone, Galen and Y'ffelon, two of the smaller islands in the Systres archipelago. This will be the final part of the year-long Legacy of the Bretons storyline in ESO. 
Despite its shared legacy as a home to all druids, Galen's people find themselves mired in conflict. The Firesong Circle (first encountered within the Lost Depths DLC) have attacked their fellow Stonelore and Eldertide druids, while House Mornard simultaneously suffers relentless raids from Sea Elf pirates. In the face of these two growing threats, you must defend the people of Galen, investigate the motives behind these attacks, and put a stop to them before their chaos can spread to the rest of the Systres. 

If you complete the main story of both High Isle and Firesong, you will unlock additional quests that will wrap up the Legacy of the Bretons storyline.

Firesong will also include a new Patron deck for Tales of Tribute - the Druid King deck. This deck is based on rewarding you for playing your cards in a particular order.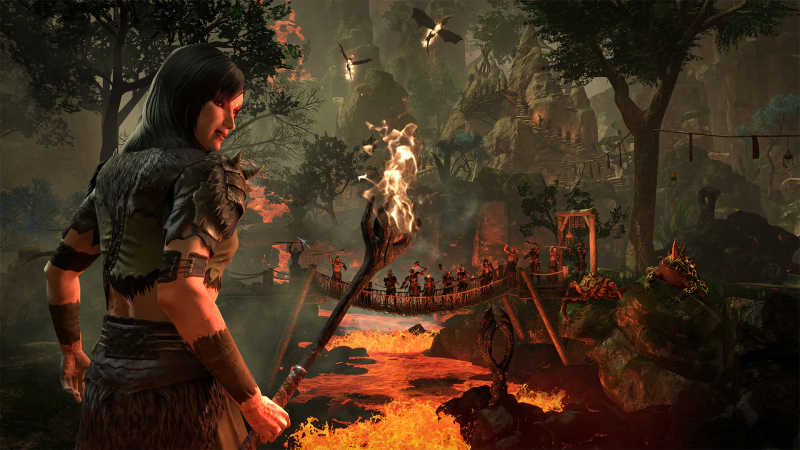 Zones within Firesong:
Firesong added 132 furniture pieces to the game. Click here to view them!